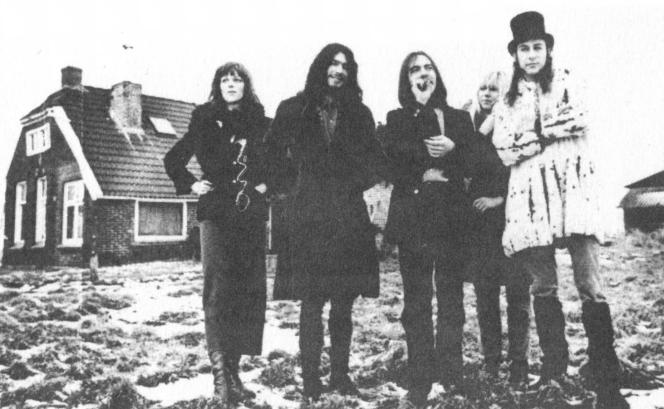 Jay Baar (3e van links) samen met Boudewijn de Groot.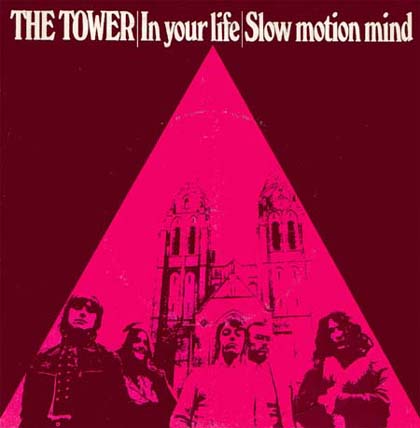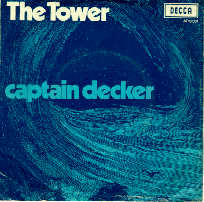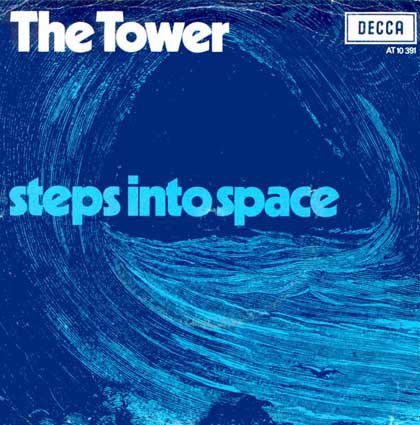 Jay Baar speelde in The Tower, de groep van Boudewijn de Groot.
TOWER ( Hilversum )
Poging van Boudewijn de Groot om zijn 'protestzanger ' – image kwijt te raken. Hoewel beide singles van Tower van uitstekende kwaliteit zijn brak de band nooit door. Om te beginnen zijn alle vier songs voorzien van fantastisch gitaarspel en dan met name van Eelco Gelling (van Cuby & the Blizzards ) die hiermee bewijst dat hij behalve een goede bluespartij ook uitstekende rock kan maken. Beide nummers op de eerste single zijn van de hand van Boudewijn de Groot en dichter Simon Vinkenoog. Op de tweede werd de a-kant ook gecomponeerd door Boudewijn maar op de b-kant werd hij geholpen door zangeres Linda van Dyck, bekend uit de beat-periode toen ze nog optrad met de Boo Boos. De rest van deze studio-formatie bestond uit Kees Kranenburg (drs, ex-Jay Jays), Jay Baar (drs, ex-Q 65) Jan Hollestelle (bas, ex-Torero's ) en Herman Deinum (Cuby & the Blizzards).
An attempt from Boudewijn de Groot to lose his 'protestsinger ' image. Although both singles from this band never broke through, the quality is absolutely outstanding. All four songs feature great guitar sounds from the ( borrowed ) leaduitaristof Cuby & the Blizzards Eelco Gelling who proves that he was capable of a lot more than just playing the blues. Both tracks from the first single were composed by Boudewijn de Groot with help from beat poet Simon Vinkenoog ( the Dutch Allen Ginsberg ). On the second single he also wrote the a-side but the flipside was co-written by former popular beatgirl Linda van Dyck, who scored a mini-hit herself in 1966 with Stengun, together with the Boo Boos. The rest of this studioband were Kees Kranenburg (drs, ex-Jay Jays), Jay Baar (drs, ex-Q 65), Herman Deijnum (bass, Cuby & the Blizzards) and also on bass ex-Torero's guitarist Jan Hollestelle.
| | | | |
| --- | --- | --- | --- |
| 1968 | In Your Life / Slow Motion Mind | Decca AT 10364 | E 15 |
| 1969 | Captain Decker / Steps Into Space | Decca AT 10391 | E 15 |

The Tower: Slow Motion Mind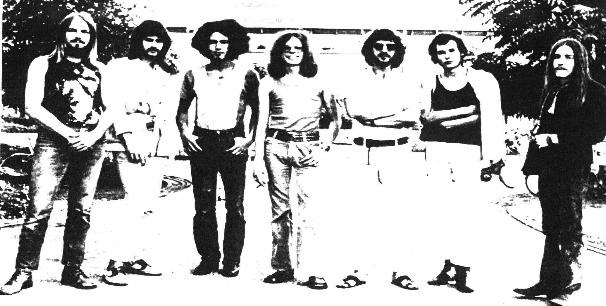 De groep Tantalus met rechts Jay Baar.
Tantalus
Bezetting:
Jay Baar ( drs, ex-Q 65, Tower)
Francois Content (tr,fl ex-Machine )
Jan Warby (bs, ex-Machine) vervangen door Guus Willemse
Wim Barby ( s, fl, ex-Machine)
Piet Kuiters (kb, ex-Free Jazz)
Francois Content (fl)
Jaap Schoonhoven (gt)
Deze Amsterdamse formatie kwam in 1971 voort uit The Machine en bleef bestaan tot 1972 tot de naam veranderd werd in Tarantula. Er is niet veel over bekend maar men beschikte wel over ex-Q 65 en Tower - drummer Jay Baar. Het overigens gedeeltelijk door hem geschreven Money man is een bijzonder aardig nummer wat begint in een soort Leonard Cohen-achtige sfeer,maar snel overgaat in een up-tempo rhythme met schitterende saxofoon-uithalen.
Dit is meteen ook de allerlaatste opname van Jay Baar die door overmatig drugsgebruik al snel verviel tot een somber junkiebestaan en begin jaren negentig overleed aan kanker.
Band from Amsterdam, but was founded on the remnants of the Rotterdam-based Machine. There is little information to be found on this group which had the ex-drummer from Q 65, Jay Baar, in it's ranks. The latter also co-wrote the only single of the band Money man, which is a rather good song. It starts up in a sort of Leonard Cohen mood, but goes quickly uptempo and provides some amazing saxophone sounds. This record was also Jay Baar's last recording. After leaving the band he became a notorious junkie and died of cancer in the early nineties.In 1972, the band went on as Tarantula.
| | | | |
| --- | --- | --- | --- |
| 1971 | Money Man / Her Room | Negram NG 251 | E 9 |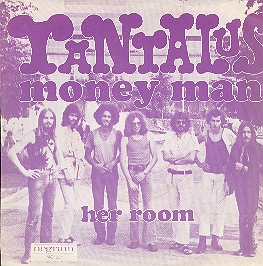 Tantalus: Money Man.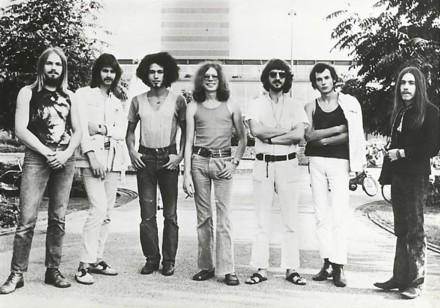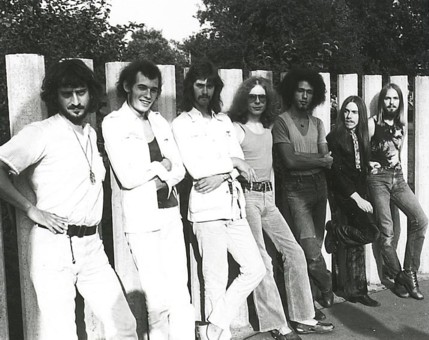 Tantalus met Moneyman en Her Room.
Verhaal over Jay Baar geschreven door DirkJan Vos: http://members.chello.nl/d.vos35/jay.htm