Circus
Na de Q65 vormen Frank Nuyens en Jay Baar de groep Circus. Na een moeizame start met diverse bandleden bestaat de groep Circus uit Frank Nuyens, Jay Baar en Marco Klein. De muziek is progressief en tijdens het concert maakt men gebruik van een lichtshow en vloeistofdia's. Er worden diverse opnames gemaakt maar het blijft bij een proefpersing. Later werden de nummers geremixed door Hans van Hemert en verschijnen op de LP Revival. In 1968 wordt de groep opgeheven.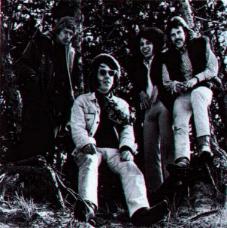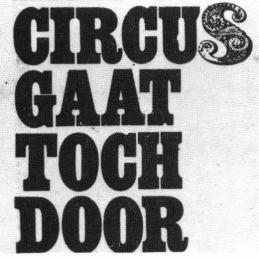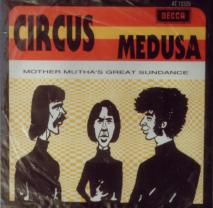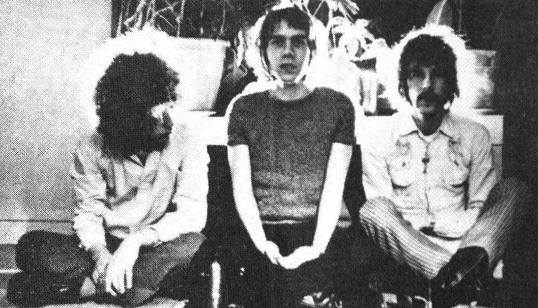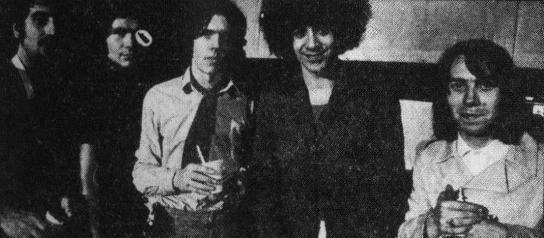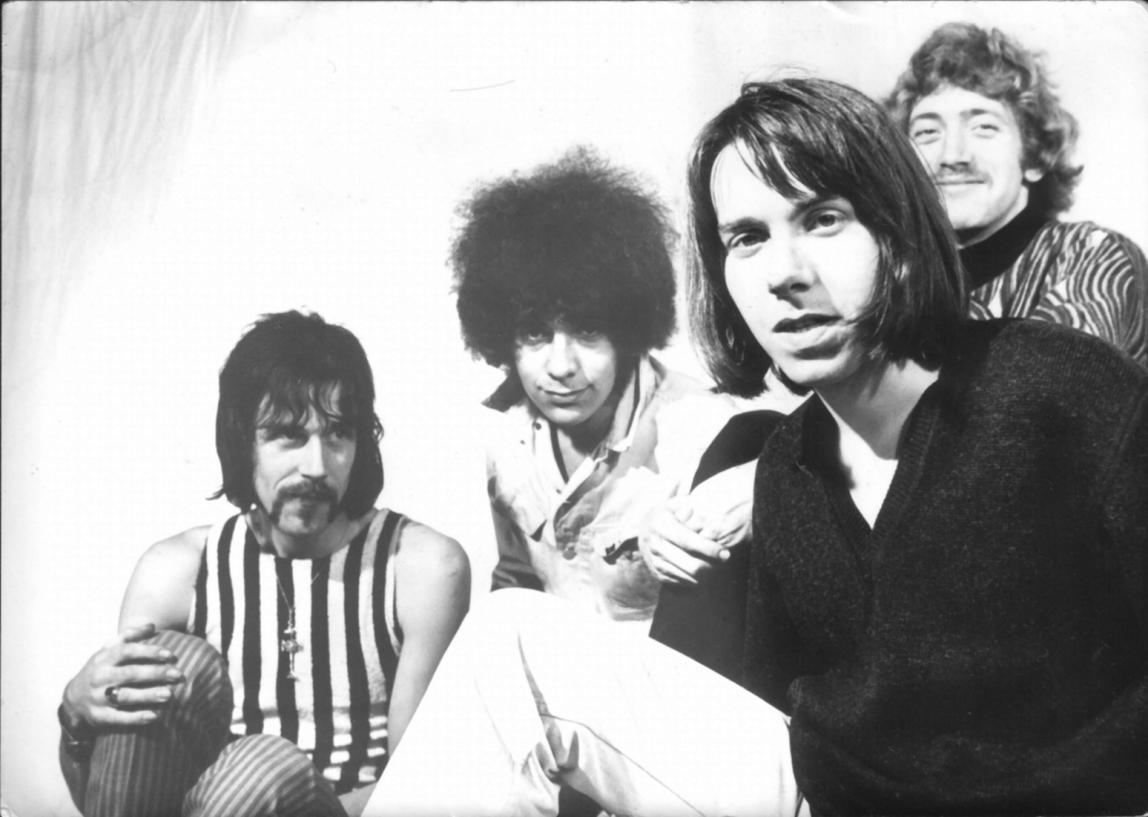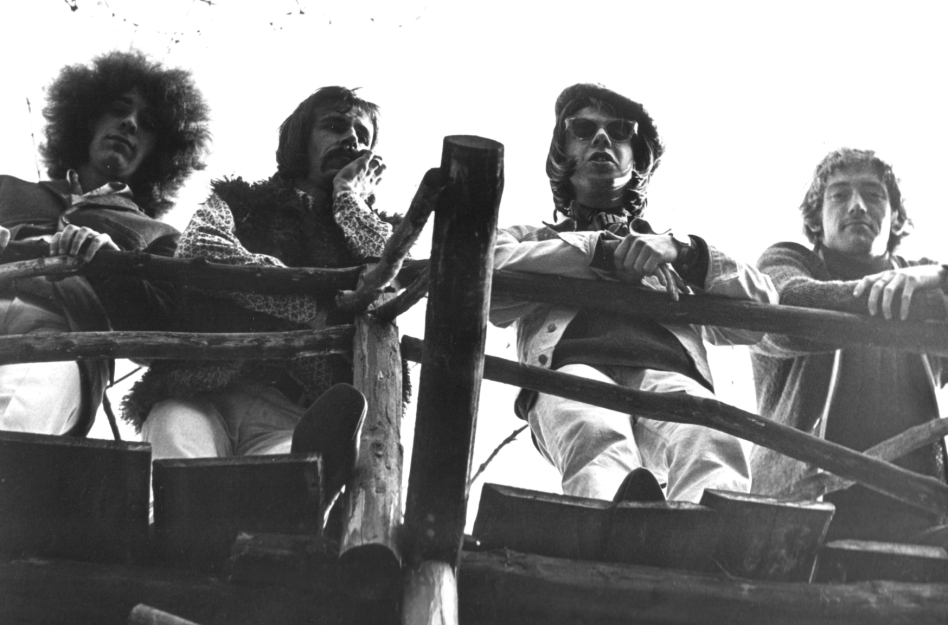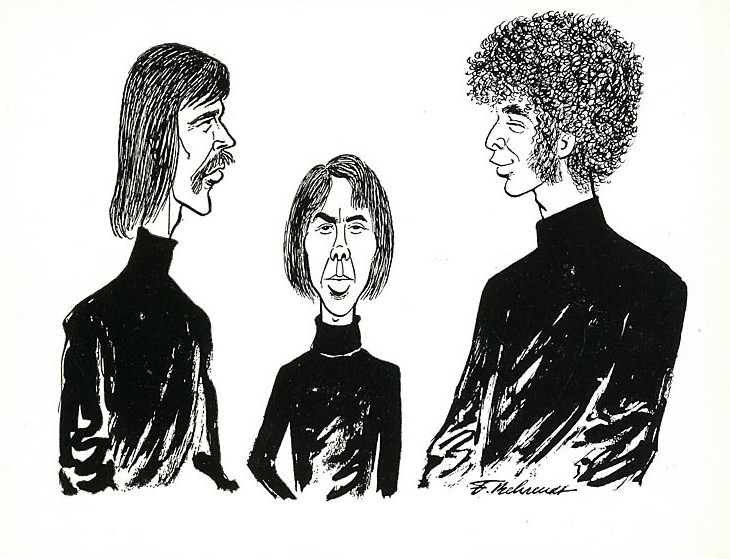 This is my ''Circus-story''.
In de tijd dat de jongens van de ''Q'' in Den Haag aktief waren, woonde ik in Londen en maakte muziek als gitarist/zanger. In '68 na een popfestival in Utrecht vertelde een meisje mij dat Frank Nuyens en Jay Baar nog een muzikant voor hun nieuwe band ''Circus''zochten.Kort daarop ging ik naar Amsterdam om kennis te maken.We ontmoetten elkaar bij Marco Klein thuis maar daar konden we alleen akoesties spelen. Ook waren we op de woonboot bij de ouders van Jay te gast. Ik kwam uit Dordrecht en kende de eigenaar van disco het ''Dolhuys'', dat werd onze oefenruimte. Het eerste wat me opviel was dat Jay zijn trommels op toon stemde. ''Geef eens een A'', vroeg hij aan wie de Danelectro omhad en stemde dan z'n pauk. Frank Nuyens had verder een Epiphone semi-acoustic met Marshall versterkers en ik een Fender Jaguar, een Jazzbas en Fender amps. Soms wisselden we gewoon van gitaar of bas. Marco had een dubbel klavier Farfisa met Hohner electriese piano er bovenop en een Lesley-box. Vanuit de Phonogramstudio mochten we een stevige Revox recorder gebruiken. We maakten live-opnamen, onder meer van mijn songs ''Hole under water'', ''Crowfeet'' en ''Lt.Bromley''. Er kwam een festival in Hilversum (waar ook Margriet Eshuys voor het eerst met band optrad). Daarna Paradiso, waar filmopnames zijn gemaakt; Marco heeft die later nog gezien. In Haarlem was voorprogramma ''Exception'' dolblij om onze versterkers te kunnen gebruiken. In Leiden speelden we na ''Spirit of Saint-Louis'', een beregoeie band. We stonden in de eerste uitzending van een popgroup op kleurentelevisie (in Avro's ''Rood, Wit, Blauw'') en moesten onverwachts ''playbacken'', dat beviel helemaal niet. Daarna gingen we met Hans van Hemert de studio in, voor mij het begin van het einde! In plaats van ons nieuwe repertoire op te nemen, werd de tijd aan de zang van ''Medusa'' besteed. Frank en Jay hadden die song een keer gemaakt omdat de platenmaatschappij een ''kommercieel'' produkt als voorwaarde voor verdere samenwerking verlangde. De producer zat tijdens de sessie geregeld langere tijd te telefoneren. Hoewel we er herhaaldelijk om gevraagd hebben, zijn de ''Dolhuys'' tapes nooit te voorschijn gekomen.
Onze boekings-manager toendertijd was Hugo Gordijn. We stonden een keer in een noordelijke provincie. De zaaleigenaar vond de naam ''Q65-circus'' beter voor de omzet en het publiek moest duidelijk wennen aan onze nieuwe vorm van Rockmuziek. Toen was er een optreden in Wateringen bij Den Haag, dat had een thuiswedstrijd kunnen worden! Ik kwam in het begin van de avond per trein vanuit Dordrecht met m'n Fender-Jaguar. Bij de deur van de club werd ik door enige stevige jongens in een hoekje gedrukt en hoorde iemand roepen: ''We hebben er een..!'' Toen bleek dat de roadies de installatie niet hadden opgebouwd. Het podium was slechts 4 bij 6 meter en niet de contractuele 5 bij 8. Mij leek dat ook wel groot genoeg met eventueel een paar speakerboxen minder. De anderen waren alweer naar huis en de organisatie had de gage vooruit betaald. M'n Fender gitaar werd me afhandig gemaakt zodat ze een borg voor een evt. terugbetaling hadden. Er waren toen nog geen mobieltjes en ik mocht op kantoor telefoneren. Werd even alleen gelaten en zag in de hoek m'n gitaar staan. Ben daarmee via het gangetje en een achterdeur naar buiten geslopen en heb het op een rennen gezet. Weet niet meer hoeveel bushaltes verder ik pas op openbaar vervoer durfde wachten maar tenslotte kwam er Den Haag centraalstation. Thuis in Dordrecht met de ''Living Kick Formation'' maakten we die avond en nacht een spetterende sessie. Ondertussen hadden de roadies de installatie gewoon weer in het Dolhuys opgebouwd. Dat weekend-optreden werd afgedaan met ''makkelijk verdiend...!'' Ik heb toen besloten er mee op te houden en ben bij Pa Baar de financieele zaken gaan regelen. Hij zei: ''Je paste toch al niet zo goed bij die jongens'' De maand erop speelden we met de ''Living Kick'' in een volle Gruggahalle in Essen voor ZDF-tv (de eerste Rockpallast) en op het Bilzen- festival tussen Pink Floyd en T-Rex in.
But that's another story!
Frank Verhoef.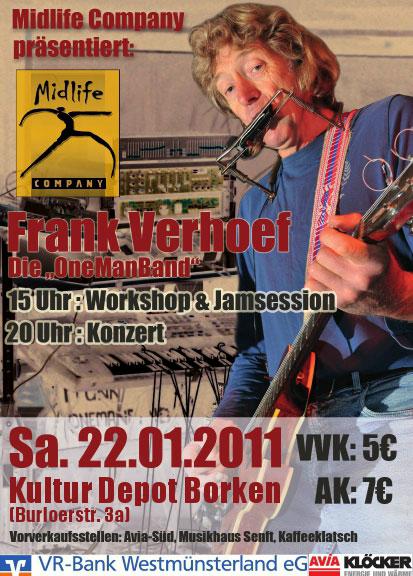 Frank Verhoef met zijn OneManBand is te zien op YouTube: www.youtube.com/Frankyonemanband2011
LP Circus 2011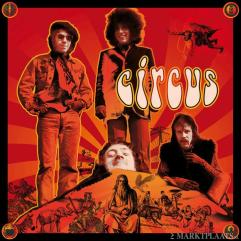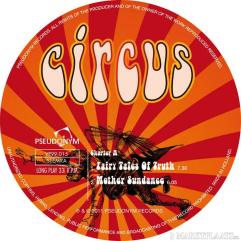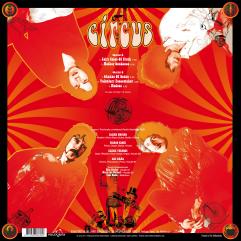 In 2011 worden de onverkorte nummers van Circus op een LP uitgebracht, de oplage 500 stuks.
Gezocht
Van de groep is zeer weinig informatie te vinden. Heb je foto's, knipsels of andere zaken van de groep Circus mail het dan naar mfokkens@telfort.nl